Implant Consultations are always FREE at Accu Dental
Accu Dental provides comprehensive dental implant based solutions which are generally superior to other procedures such as dental bridge, partials or full dentures. We are proud to have both General Dentists and Specialists who can provide simple and some of the most complex implant based solutions available anywhere. Such implant based solutions include but not limited to:
Extraction & bone graft for future implant placements
Immediate dental implant
Implant retained Dentures (Removable)
All-on-4 technique (fixed Denture)
Removeable/Fixed dentures over dental impants (Hybrids)
Implant retained bridge
Sinus lifts to accommodate implant placements
If you have lost or missing teeth you may wish to consider a dental implant from Accu Dental.
Accu Dental is a full service dentist providing dental implant services. Whether you're missing tooth is the result of periodontitis, tooth decay or an injury, Accu Dental can help restore your smile with a beautiful new dental implant that looks and functions just like a real tooth.
Removeable Denture over dental implants
Fixed Denture over dental implants
Dental Implant supported bridge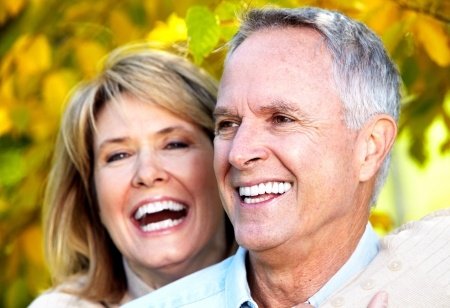 Significantly stronger than bridges or dentures, a dental implant offers a single and permanent solution to a lost tooth. The implant is integrated into your jaw with a small titanium screw and over the course of several months naturally bonds with your mouth. This procedure is relatively simple and is effective in almost all cases, so there's no need to put off restoring that great smile.
As with all our dental services, you'll be treated with the nurturing care and professionalism that embodies Accu Dental's practice. We'll make sure that you're kept comfortable and informed throughout the implant process and will always be available to address any questions or concerns.
Don't wait to restore your perfect smile. Call Accu Dental today and schedule an appointment!