At Accu Dental, our experienced General Dentists provide wide array of procedures aimed at keeping yout teeth and oral healthy in the long term. After every comprehensive exam, our General Dentists will provide you with detailed diagnosis of your oral health. Our experienced General Dentists utilize state-of-the-art technology and techniques provide wide array of procedures to restore the oral health of your mouth and teeth to its original and intended harmonious state wherever possible. Such procedures include but not limited to tooth colored fillings, crowns made of advanced dental materials, bridge (implants may be superior to crowns wherever possible), partial/full dentures and implant based solutions.
If you are in need of high-quality dental care, come to us. Whether you are experiencing tooth pain or you just need a routine checkup, give Accu Dental a call. We are conveniently located! Take advantage of our free initial consultation and get in touch with us today.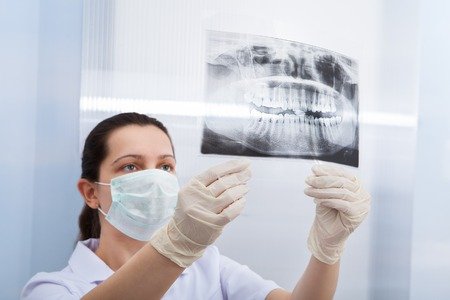 For many people, the first impression starts with a smile. If you are unhappy with your smile, this can be a detriment to your self confidence. We want to help you make a first impression that you can be proud of, whether in a job interview, making new friends, or reconnecting with old ones. Our staff is highly trained, friendly, and attentive. We provide affordable payment plans and flexible financing for all of our clients. Let us put our cutting-edge technology to work for you. Residents of San Jose, Santa Clara, and Cupertino come to us for the following services:
Cosmetic dentistry
General dentistry
Dental crowns
Teeth whitening
For all of your San Jose, CA, dental care needs, get in touch with Accu Dental in San Jose, CA. We understand that tooth problems can surface at any time, which is why we offer weekend and emergency appointments. Take care of your teeth today, and give us a call to schedule a time to come in for a free consultation.